noun
1. an activity involving skill in making things by hand.
We live, eat, and drink our philosophy here at Craft. We use a 3.5 barrel system with only the finest ingredients to keep our beer as Craft as possible.
We use locally sourced orchard wood and smoke everything in house. Our food products and ingredients are also locally sourced. All meat and seafood are from responsibly owned Northwest businesses. We use sustainable or compostable products whenever possible.
We love our Craft and we keep it Craft. We want you to love it too!
No plastic straws, no soda guns, just cans and bottles which we recycle. All to go boxes and utensils are plant based, we give our spent grain to local farmers, all of our food vendors source from local NW farms, no paper menus except "to go menus". The in house menus are digital on TV screens. We constantly strive for reusable, sustainable, and recyclable goods.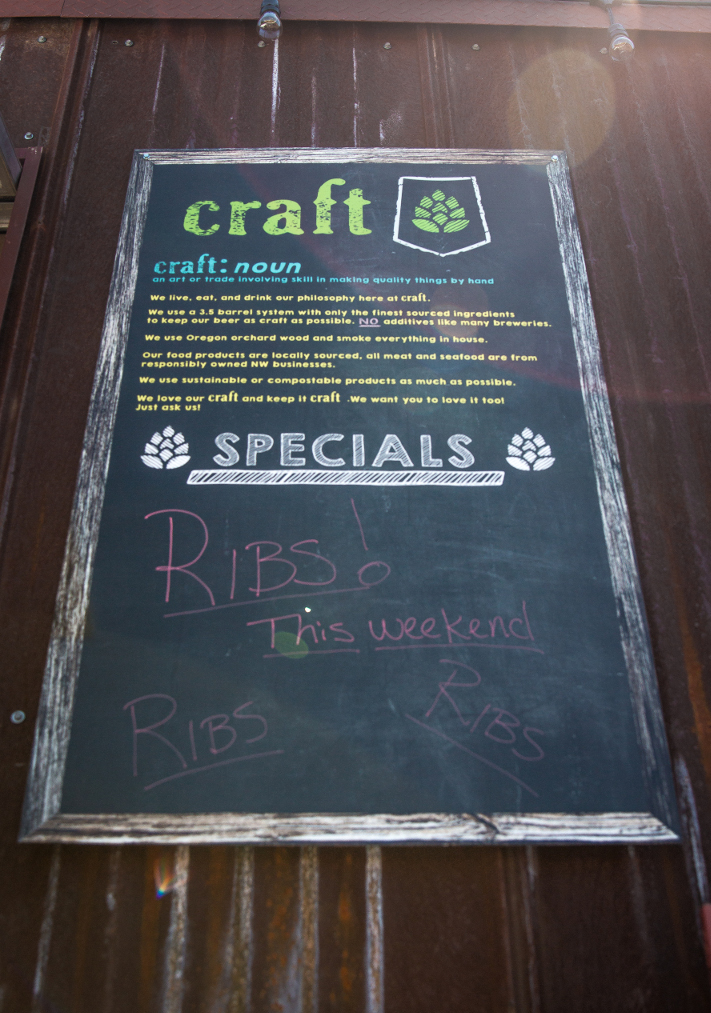 Wednesday – Saturday
12:00pm – 9:00pm
Our Address
62988 Layton Ave #103, Bend, OR 97701